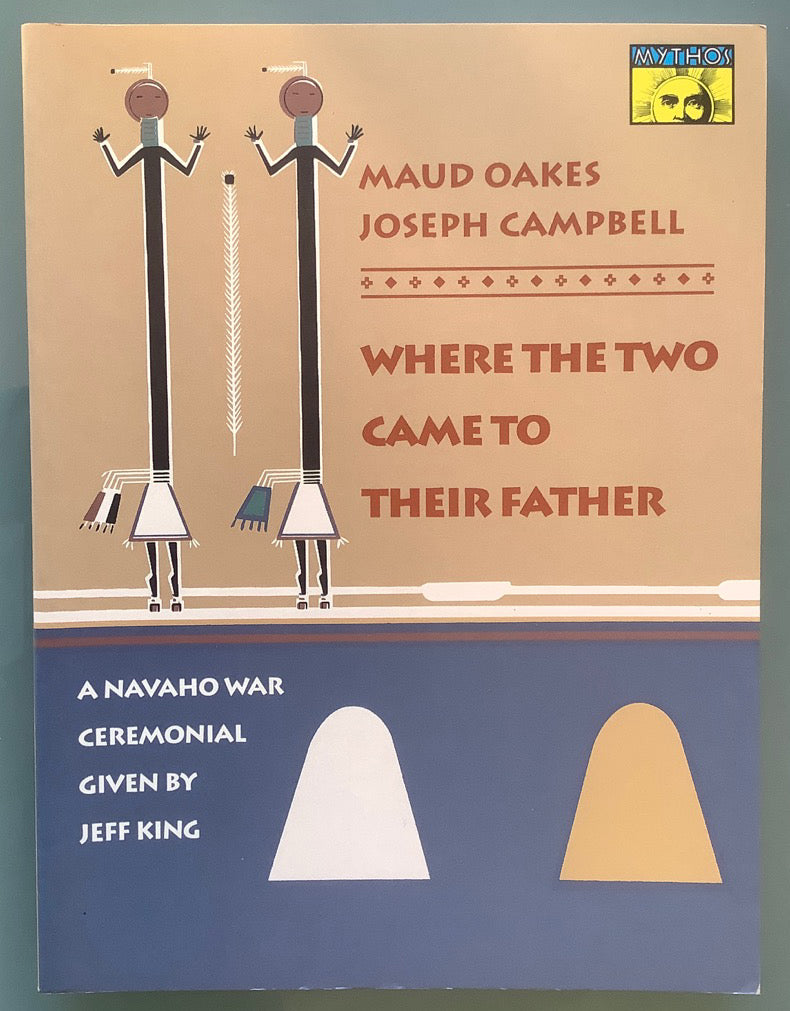 Where the Two Came to their Father by Maud Oakes. A Navaho War Ceremonial given by Jeff King
First published in 1943, this volume records a five-day ceremony performed by Navaho medicine man Jeff King for the first Native American draftees in WW II. Oakes copies sand paintings created during the ritual and recounts a legend of two heroes (Warrior Twins)  undergoing rites of passage. (Includes 18 Colorful Plates of original sand paintings). 
The legend recounts the birth of twin heroes, Monster Slayer and Child Born of Water, and how they traveled to the House of the Sun to find their supernatural Father, then returned to earth stronger and wiser. This is a myth not only of creation but also of kindness, death, and deception, and the ritual embodying it is seen as imparting to the warrior a divine source of power.
7.5 x 10 in., 96 pp. With 18 color reproductions of illustrations of ceremonial paintings by Jeff King. This third edition for the Mythos series includes a new format with a new editiorial note.
Near fine in original pictorial wrappers.