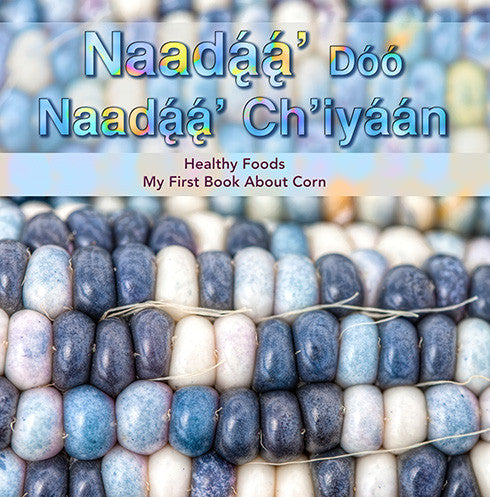 Naadą́ą́' dóó Naadą́ą́' Ch'iyáán: Healthy Foods, My First Book About Corn
This book is intended to address the cultural needs of children, enabling them to become familiar with corn as a native food plant and a traditional food source. Corn is the most important Diné food and also very healthy and nutritious. It is sacred and is used in ceremonies and prayers.
     Using genuine and delightful photos that reflect Navajo culture, the book  introduces children to 11 traditional Navajo foods made with corn and teaches them their names in the Navajo language. This book also teaches children about the colors of corn and helps them to recognize 10 different parts of the corn plant in Diné Bizaad. 
     An English translation for the Navajo language vocabulary of colors, parts of corn and foods is included. Students are encouraged to answer with a full sentence. At the end of the book there are also a couple of pages that check the knowledge that children have gained.