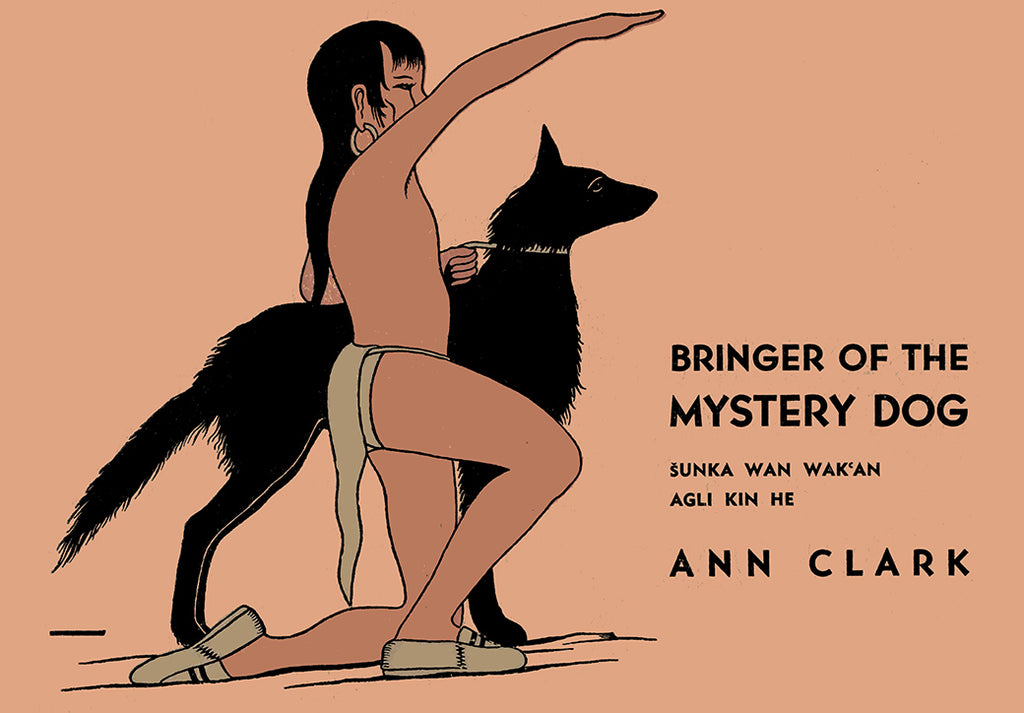 Bringer of the Mystery Dog
Bringer of the Mystery Dog is Ann Nolan Clark's retelling of an oral tradition among the Blackfeet people. It is about the arrival of the horse, which they called the "elk dog", "mysterious dog", or "holy dog". Horses, introduced to the Great Plains by the Spanish, were awe inspiring to the nomadic peoples who hunted buffalo on foot.
The book is illustrated by  Oscar Howe, a Yankton Sioux born on the Crow Reservation in 1915, who had graduated from Santa Fe Indian School in 1938. The illustrations of Oscar Howe are among the most accomplished of any of the readers, published in the thirties and forties by the education division of the office of Indian Affairs. These readers were an outstanding achievement for their sensitively rendered cultural content, and establishment of a written Lakota language.