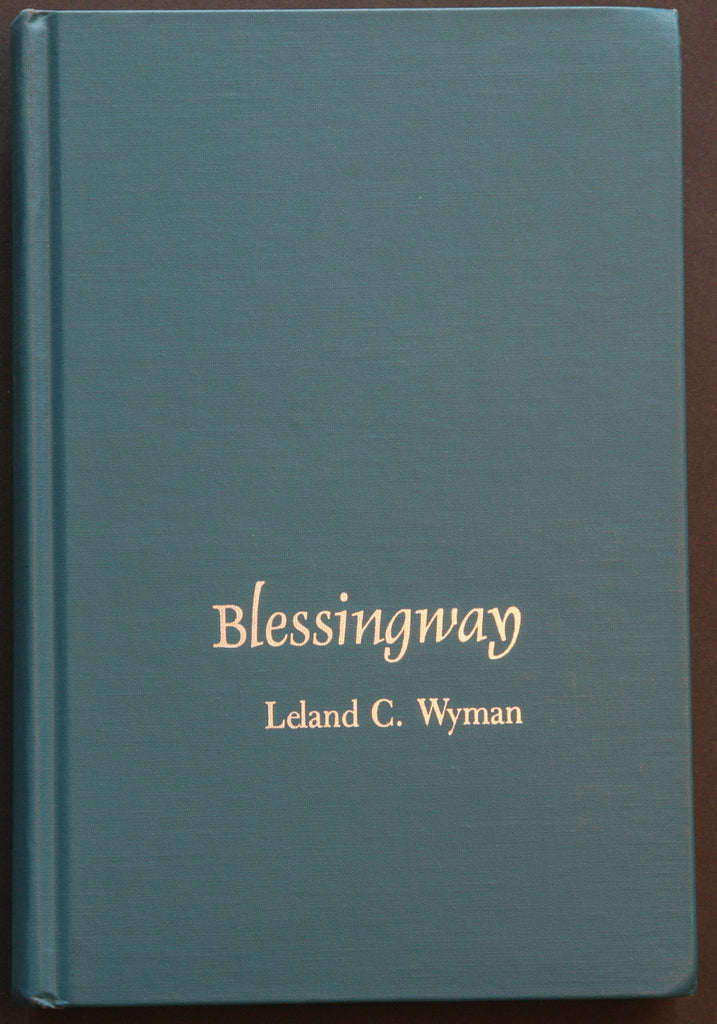 Blessingway: With Three Versions of the Myth Recorded and Translated from the Navajo by Father Berard Haile
Wyman, Leland C. Blessingway. University of Arizona Press, 1975. Hardcover.
Condition Very Good
 No dust jacket. A book with no markings on pages and clean blue boards with silver lettering.
This is the original hardcover edition. Much better than the new paper edition by the publisher, that is cheaply made and falls apart just by looking at it.  
This volume has been nearly forty years in the making, and is the result of an enormous effort involving many Navajos and non Navajos. The three versions on which the book is based were provided by Slim Curly, Frank Mitchell, and River Junction Curly, and were recorded by Father Berard Haile during the period 1930 to 1932. Father Berard continued to work on the texts until his death in 1961, considering the publication of Blessingway as his most important work on Navajo culture. Father Berard's unfinished manuscript was turned over to the Special Collections Division of the Library of the University of Arizona, through the enterprise of Bernard L. Fontana and the cooperation of the Franciscan Fathers of Saint Michael's and the Saint John Baptist Province of Cincinnati, Ohio. From there the unfinished manuscripts were given to Leland Wyman, a professor emeritus at Boston University. Wyman, although formally trained in biology and physiology, has had an interest in Navajo culture and especially Navajo religion for some thirty-five years, and is the author or co-author of numerous publications on the Navajo. Blessingway is undoubtedly one of the most important works ever published on the Navajo, and no student of the Navajo or of religion will want to be without it. 
The University of Arizona Press has reprinted in 2017 a paper cover version, that doesn't even come near to the quality of this original hard cover version.