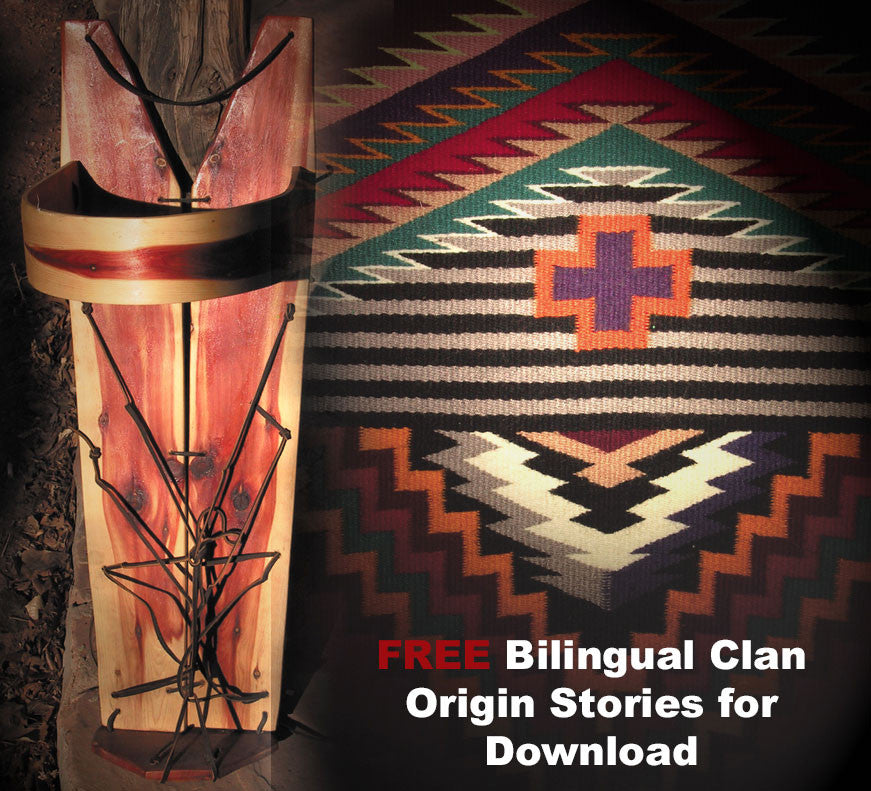 Clans: 'Ał'ąą Dadine'é
The origin and history of the first clans. The stories are from our book: 
Navajo Historical Selections: Selected, edited and translated from the Navajo.  by Robert W. Young and William Morgan. The story was originally collected in Navajo and translated into English and published in 1954.The story is about the creation of the Clans, told by Scott Preston, who at one time was the Vice chairman for the Navajo Nation. 
The second story about clans, is told by Albert Chic Sandoval Jr.. Mr. Sandoval was elected to the first NavajoTribal Council in 1928. He was an interpreter, linguist, and teacher of Navajo studies, and he helped conduct research in the fields of anthropology, ethnology, education, health, and linguistics. He worked with numerous scholars such as Dr. Robert Young, Father Berard Haile, Dr. Edward Sapir and others